3 min read
Keeping it cool with our new Ultra HD 4K IP Camera
Derya Yoruk Jun 26, 2023 9:17:58 AM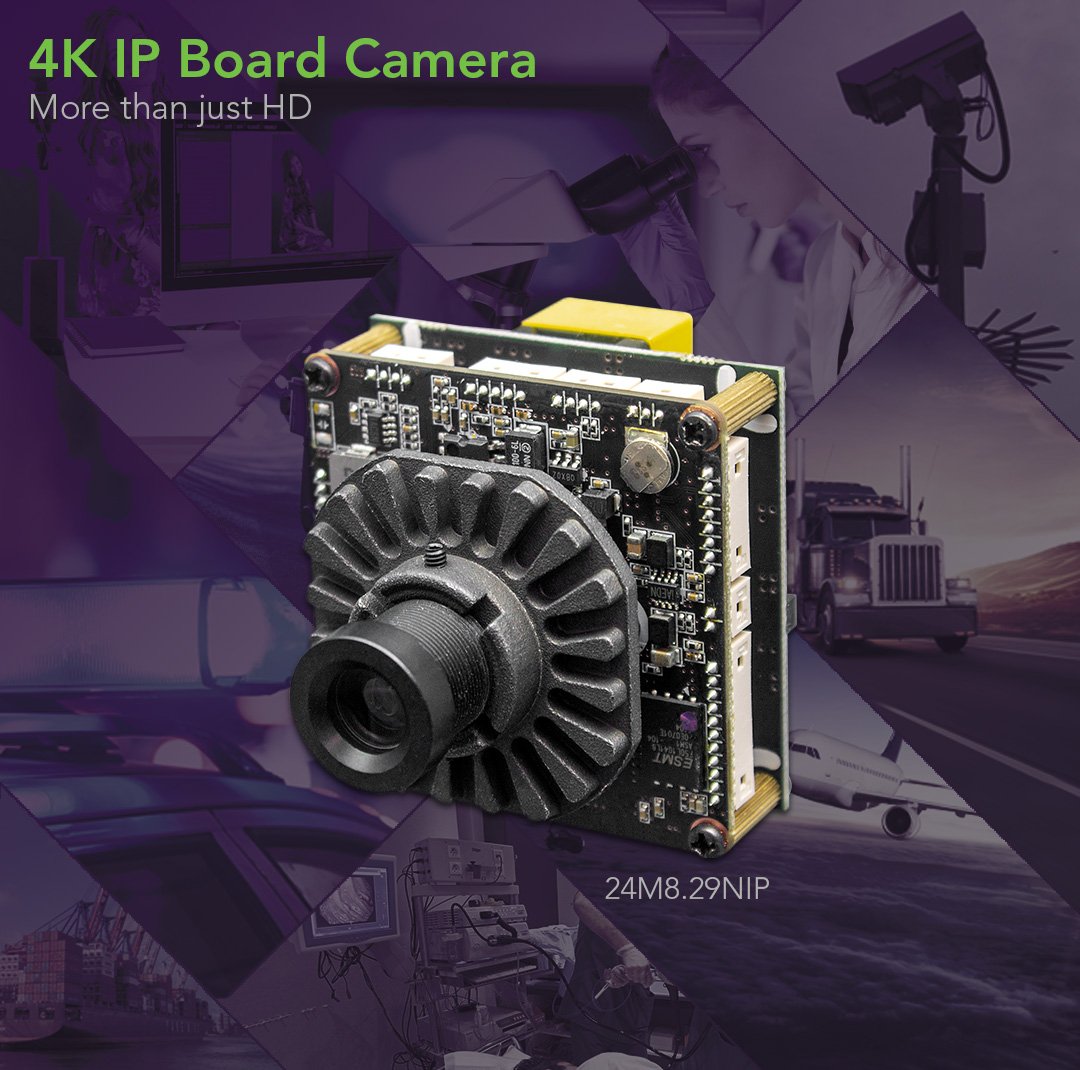 Based on the Sony® STARVIS™ 1/2.8" CMOS 8MP Sensor (IMX415), our new 4K IP board-level camera boasts exceptional image recognition and detection capabilities.
With true 4K resolution (3840 x 2160 pixels) at 30 frames per second, the 24M8.29NIP camera has the capability to provide four times the resolution of a Full HD camera. This camera has a very low light sensitivity (~0.01 lux) which captures more details and delivers clear images even at extremely low light or even no light conditions.
The power board includes Power over Ethernet (PoE) (44.0 – 57.0VDC ) and 12VDC. PoE on a board camera simplifies the installation process and eliminates the need for separate power cables. Additionally, PoE provides a reliable and centralized power source, ensuring continuous operation and easier maintenance of the camera system.
The dimensions of this industrial IP camera module are 42x42x 24.7 mm (1.65"x1.65"x0.97") - including the POE board.
Enhancing performance while preventing overheating in IP Cameras
The 24M8.29NIP camera module now comes with a heat sink mount which significantly improves the heat flow. As a major change from its preceding versions, the addition of this heat sink unit ensures the module operates within the specified temperature range and prevents overheating.
The increasing demand for more compact IP systems also rise the need for smaller cameras with enhanced performance. Increased performance leads to more power consumption, causing overheating problems in return. Heat can be a common problem for high-resolution IP cameras that work especially in demanding environments such as high-temperature industrial settings or in housed devices that run 24x7. Ensuring optimal thermal management can be a daunting task, especially in small and compact industrial camera modules like board-level cameras. Excessive heat can cause a variety of problems, such as reducing the lifespan of the camera, affecting image quality, and even causing the device to fail.
To ensure optimal performance of our new 8MP IP camera series, we have included a high-quality heat sink unit that can effortlessly withstand ambient temperatures of up to 50°C (122°F). This addition effectively eliminates any concerns about overheating and offers a reliable solution for system designers.
FEATURES OF our 8MP Ultra HD 4K IP camera that will boost your application
The following features will unveil the potential of your 4K IP camera to be used at its full capacity, providing the best experience you get from our 24M8.29NIP camera series.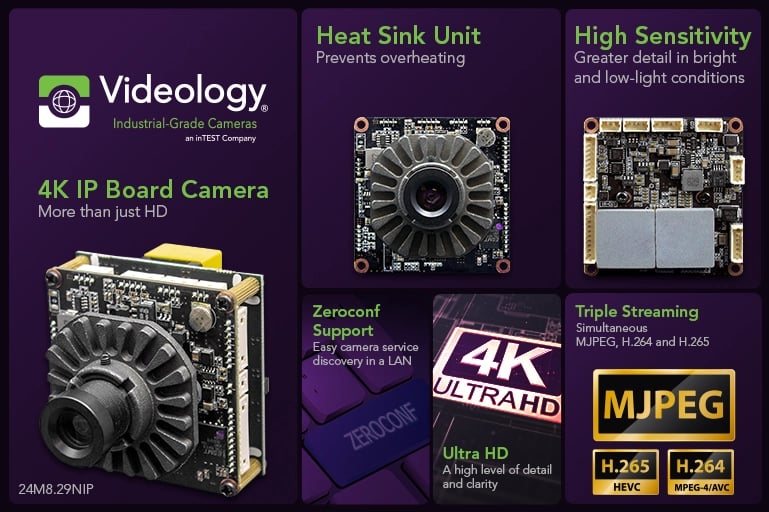 High Resolution: With 8 million pixels, our Ultra HD 24M8.29NIP camera provides a high level of detail and clarity in images, making it ideal for applications where clear and accurate identification is important.

Wide Dynamic Range and High Sensitivity: Allows the camera to capture images with greater detail in both bright and low-light conditions, resulting in better overall image quality.

Triple Video Streaming: 24M8.29NIP camera series can send triple video streams simultaneously, using different types of codecs, H.264, H.264, or MPEG. Choosing the right codec can be instrumental in reducing the utilization of processor units and disk arrays as well as handling network bandwidth limitations.

Multiple Client Support: IP cameras need to provide the capability for streaming video to multiple clients. 24M8.29NIP supports up to 10 clients and both the real-time transport protocol (RTP) and the real-time streaming protocol (RTSP).

Zero Configuration IP address (Zeroconf): The Zeroconf protocol supports easy camera service discovery in a LAN, eliminating manual operator intervention or manual pre-configuration.

Global and Open Industry SDK: Compliant with ONVIF Profile S for video streaming and configuration, 24M8.29NIP reduces integration complexity and provides a well-documented, standardized communication protocol. This results in great time and money savings for system integrators and developers during project implementation.
Typical applications and markets for 8MP Ultra HD 4K IP camera
The applications for our 8MP Ultra HD OEM IP camera are vast and limited only by the imagination and needs of the user. We have brought together some of the most frequently observed examples below:
Transportation management: With its high resolution, the 24M8.29NIP camera series can be used for mass transit and traffic management applications, providing higher resolution and increased detail.

Surveillance and security: Perhaps the most common type of application for an Ultra HD IP camera is security and surveillance, where clear identification of people, objects, and activities is crucial.

Medical imaging: 8MP Ultra HD cameras can be integrated into medical equipment, such as operation table lamps and microscopes, to provide high-resolution images and video for medical diagnosis and treatment.

Industrial automation: In industrial environments, these cameras can be used for machine vision, quality control, and other automated processes.

Wildlife monitoring: This type of camera can be used for monitoring wildlife behavior and habitat, providing high-resolution images and video.

Sports broadcasting: 8MP Ultra HD cameras can be used to capture high-quality video footage of sporting events, offering a clearer and more detailed view of the action.

Virtual tours and 360-degree video: These cameras can be used to capture 360-degree video and photos, providing an immersive virtual tour experience for real estate, tourism, and other applications.
Do you have a specific application in mind for our 8MP Ultra HD Industrial IP camera? Whether it's for smart city initiatives, sports vision, quality inspection, or factory automation, we want to hear from you! Contact us now and let us help you find the perfect solution.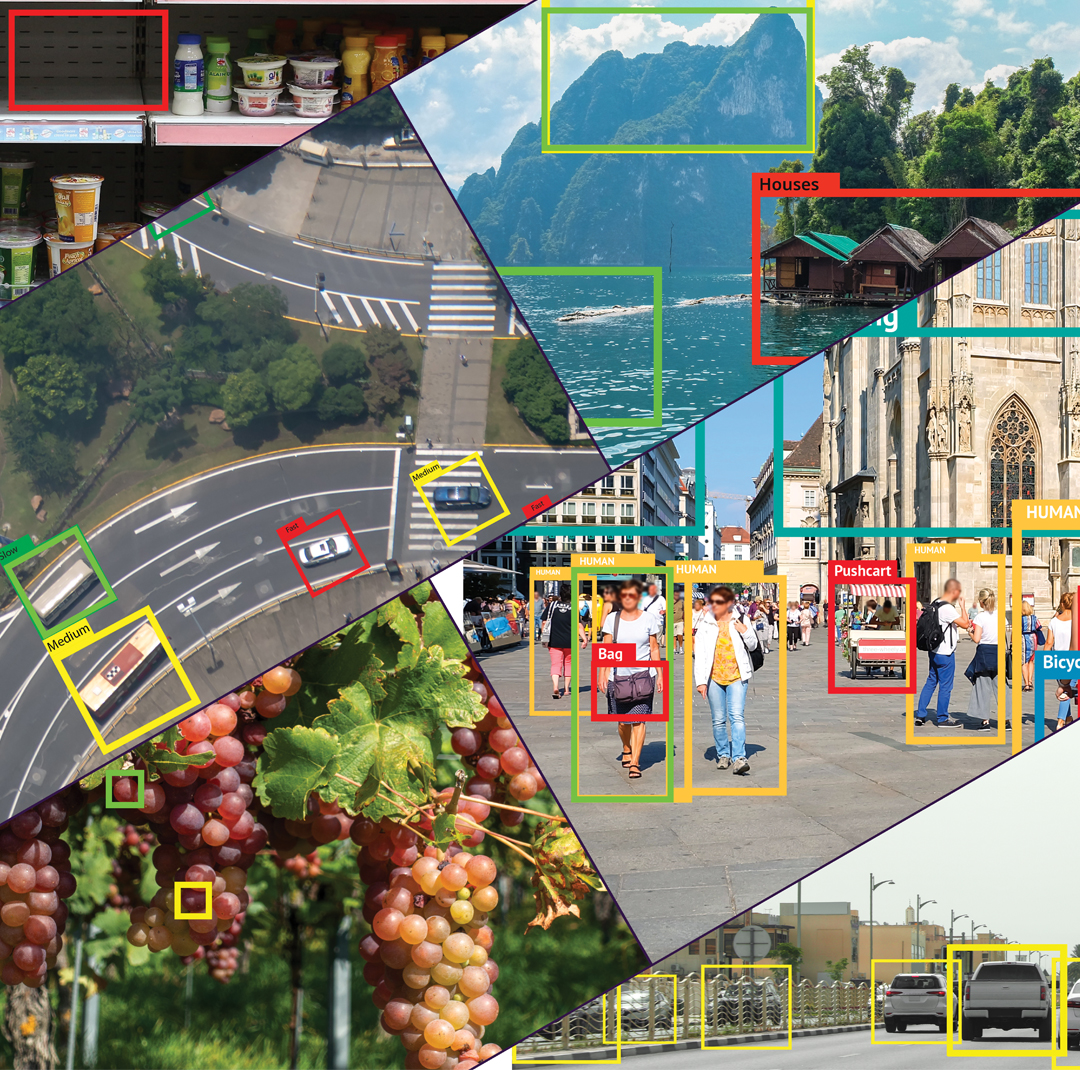 Contemporary imaging solutions have already become a part of our daily lives and cannot be ignored or overlooked.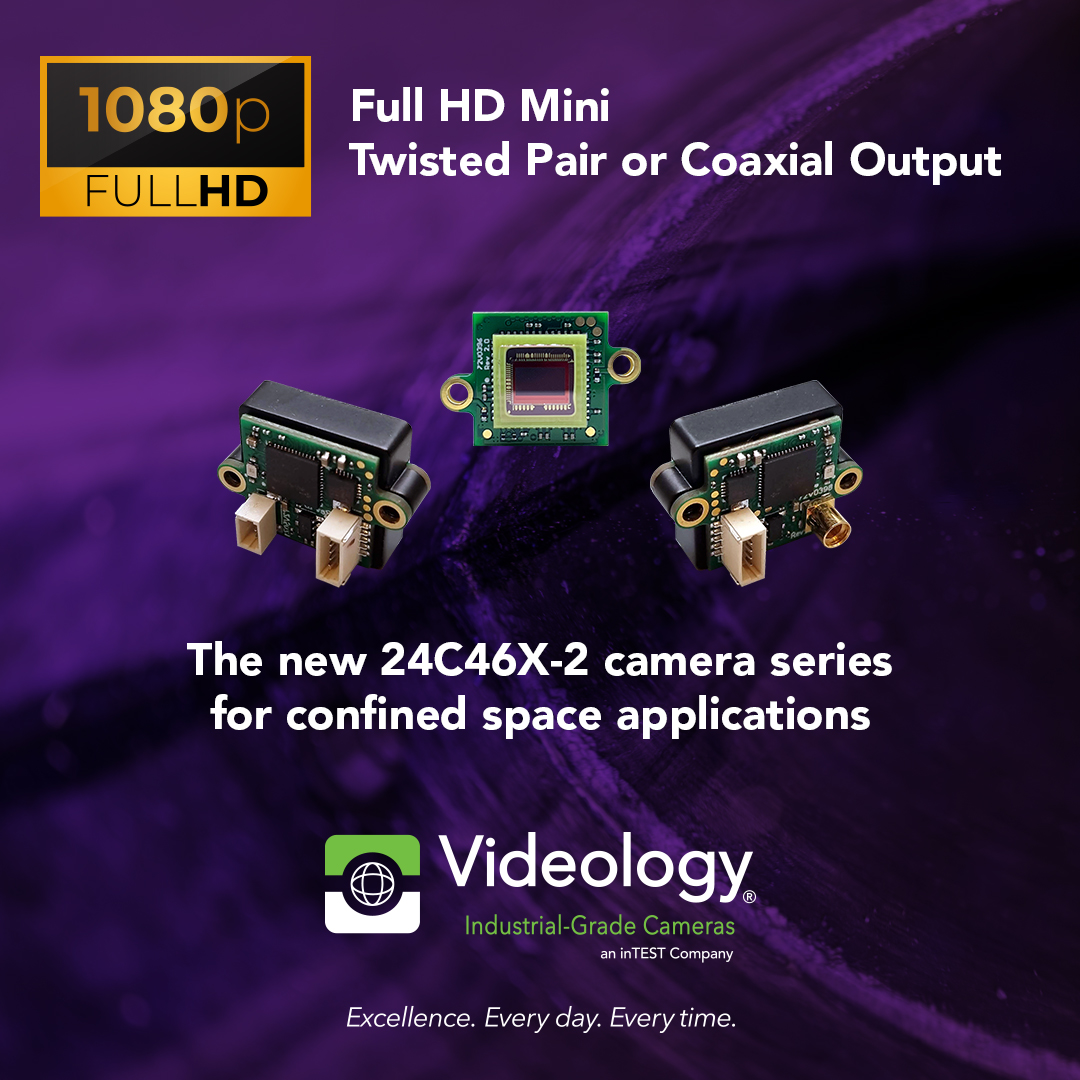 We have recently introduced our new Full HD color board-level camera featuring a low power 1/3" CMOS image sensor. The new 24C46X-2 camera series...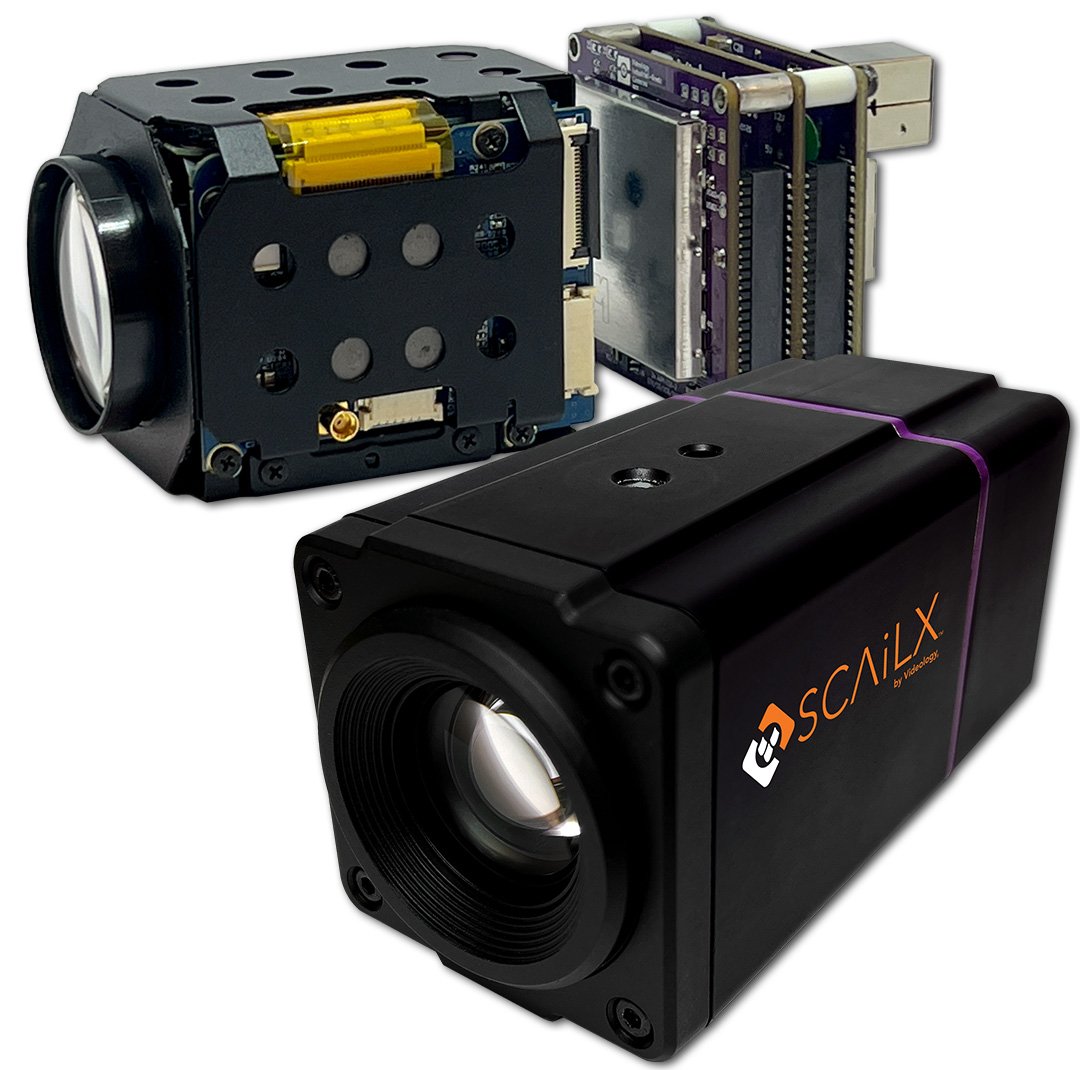 Our SCAiLX-ZB cameras, offering Edge AI capabilities in a Videology Zoom Block bring integration of artificial intelligence algorithms and...