Contemporary imaging solutions have already become a part of our daily lives and cannot be ignored or overlooked.
Think of retail, utility, public transport, or even your own home environment...All surveillance solutions around us are keeping an extra eye on things. Imaging-related solutions have also gained strong ground in the context of process monitoring and/or optimization as well as in inspection tools.
The AI (Artificial Intelligence) layer has given a new dimension to the deployment of video solutions bringing in new possibilities. To an extent, some human actions can be taken over and human factors, such as concentration and/or focus can also be taken over by AI. While the final goal is not meant to replace humans with machines, this shift to AI allows humans to perform other tasks.
Edge AI, the future of AI and imaging solutions
In various vertical markets, AI has already started to transform industries and there is much to come.
For example, in the retail industry, a (potential) theft can be reported. In elderly care, a patient who has fallen can be detected without having to lie on the floor with a head wound for hours before the staff comes out on their night duty.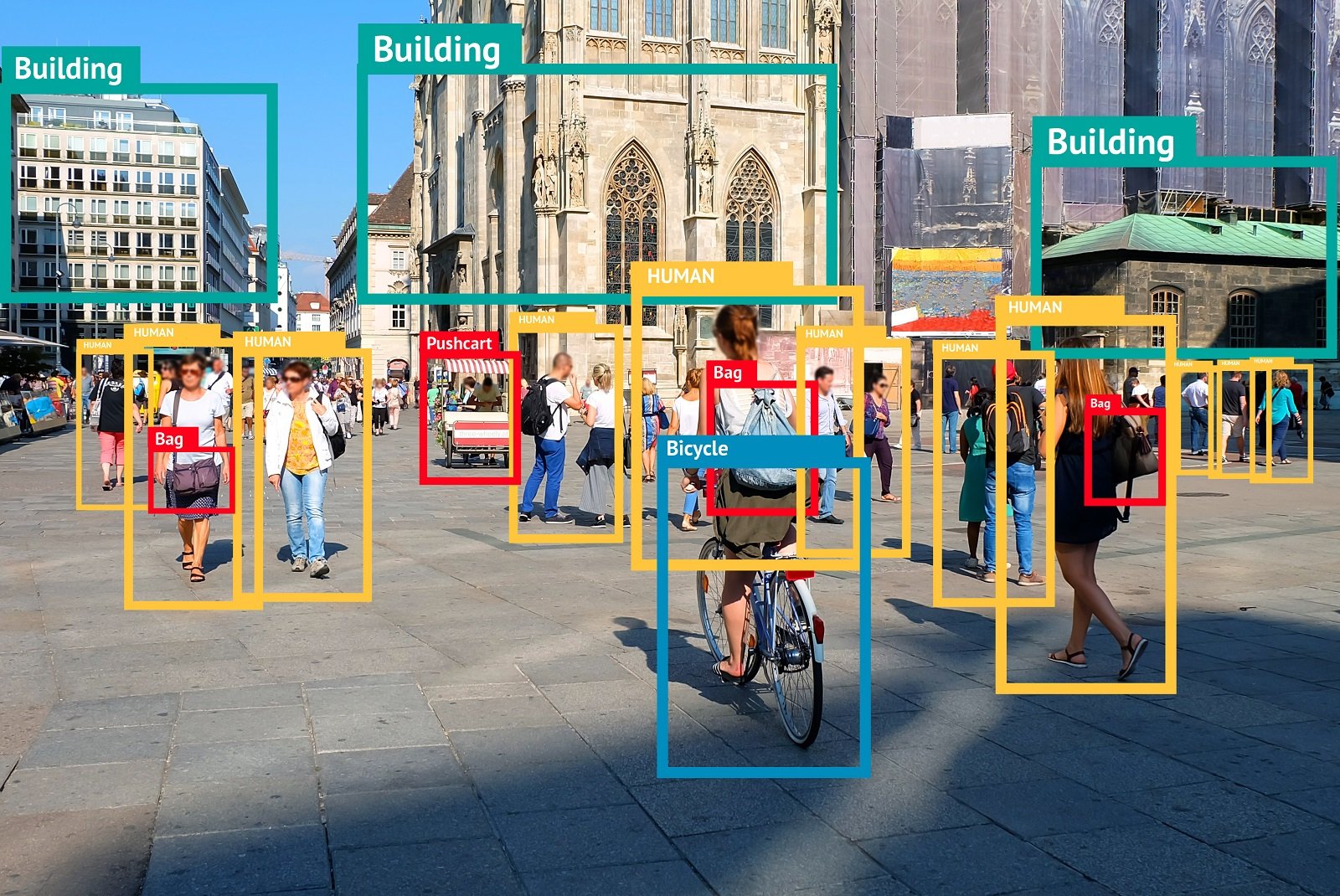 Industrial AI in manufacturing
Industrial AI refers to the application of artificial intelligence to the manufacturing industry, addressing industrial pain points mainly for productivity improvement, and providing insights into production.
For instance, the stock on the conveyor belt can be regularly checked and a timely signal warns ahead of the product refills or detects deviations in production. In all these examples, the camera used for imaging the process can now be used for making informed decisions, when powered with AI.

Seeing eye to AI: The cameras
The concept of AI originated around the 1940s with the idea of improving productivity through smart analytics and modeling. In recent years, the popularity of industrial AI has increased due to more affordable camera and imaging systems, types of sensors, automated systems for data collection, more powerful computing power, high-speed networks and easily accessible cloud services. Today, the future of AI is evolving around these improvements contributing to optimizing services, process improvements, and gaining insights.
What can be solved via AI cameras?
Smart cameras with AI can improve not only security but also help solve quality, safety and efficiency issues in many areas, answering questions such as:
Is this person wearing the right protective gear?
Are the right components in the right place to be assembled?
Is this the right product?
Does this container have the right product code?
How much screen time is that signage solution generating at the station or on the bus?
Is there new damage to a returned rental car?
Is the load on a pallet not stacked as desired so that it takes on unwanted extra volume?
Is the driver tired and needs a break?
Are there too many people in that area?
Does this person belong in this department?
Is that paint the right color?
Is this the desired or perhaps aberrant behavior?
Is the crop growing at the right rate everywhere?
How many wild boar and deer are running through this area?
Does that driver have his seatbelt on?
W
hat is
E
dge
AI
?
In many cases, the analysis of data collected by the cameras and sensors takes place remotely. Better said, the place where the data is collected is not the place where the analysis takes place. With Edge AI, this is different. In fact, Edge AI implies that the AI algorithms perform their analysis locally on the hardware. Data collection and data processing both take place on the same hardware.
The fact that Edge AI works locally also means that the hardware does not need to be connected to your network. After all, the hardware processes data locally, so it does not have to be initially sent through an internet connection.
Benefits of Edge AI
Even though the speed of new networks is quite high nowadays, there is still always some latency. And this is obviously not helpful for future applications, such as self-driving cars. Edge AI does not rely on the network connection which reduces latency.
Additionally, since data is majorly processed locally, this reduces bandwidth requirements. As data no longer needs to be transmitted, the technology enables true real-time processes.
An additional benefit of Edge AI is increased security and protection against hackers. After all, when data does not need to be transmitted, there is less chance of data leak.
As more and more OEMs, system integrators and solution developers manufacture and deploy Edge-based devices and AI solutions, Edge AI thrives, enabling many new and interesting use cases. This scalability and versatility of Edge AI is the main force driving AI processing to the edge.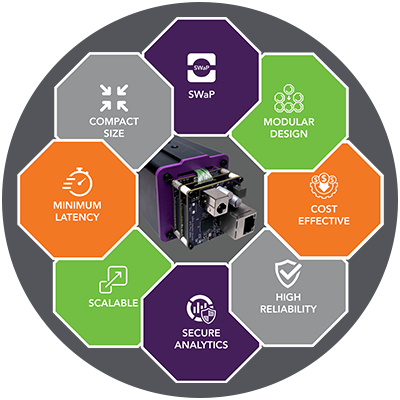 Videology brings Edge AI to cameras
Videology is developing a platform family of IP/AI Edge devices named SCAiLX. With SCAiLX, the already deployed Zoom Block camera or Board Level camera becomes an autonomous device which you can use for what your brain can imagine. During Vision 2022 in Stuttgart, SCAiLX by Videology is already introduced as a first-to-market, pairing a Zoom Block camera with custom AI on the Edge platform. This is the first of many Videology products featuring its trademarked SCAiLX AI technology.
What would it mean for your organization, customer and product/solution if the (already present) video component from your Zoom Block becomes suddenly smart?
Try to think of what would be truly groundbreaking if you could add AI to your solution.
We challenge you to brainstorm and provide us feedback on this without boundaries.
Because we believe only then the true added value of using AI will surface.
Contact us today about how SCAiLX - Videology's smart camera solution can help you with your AI application needs today!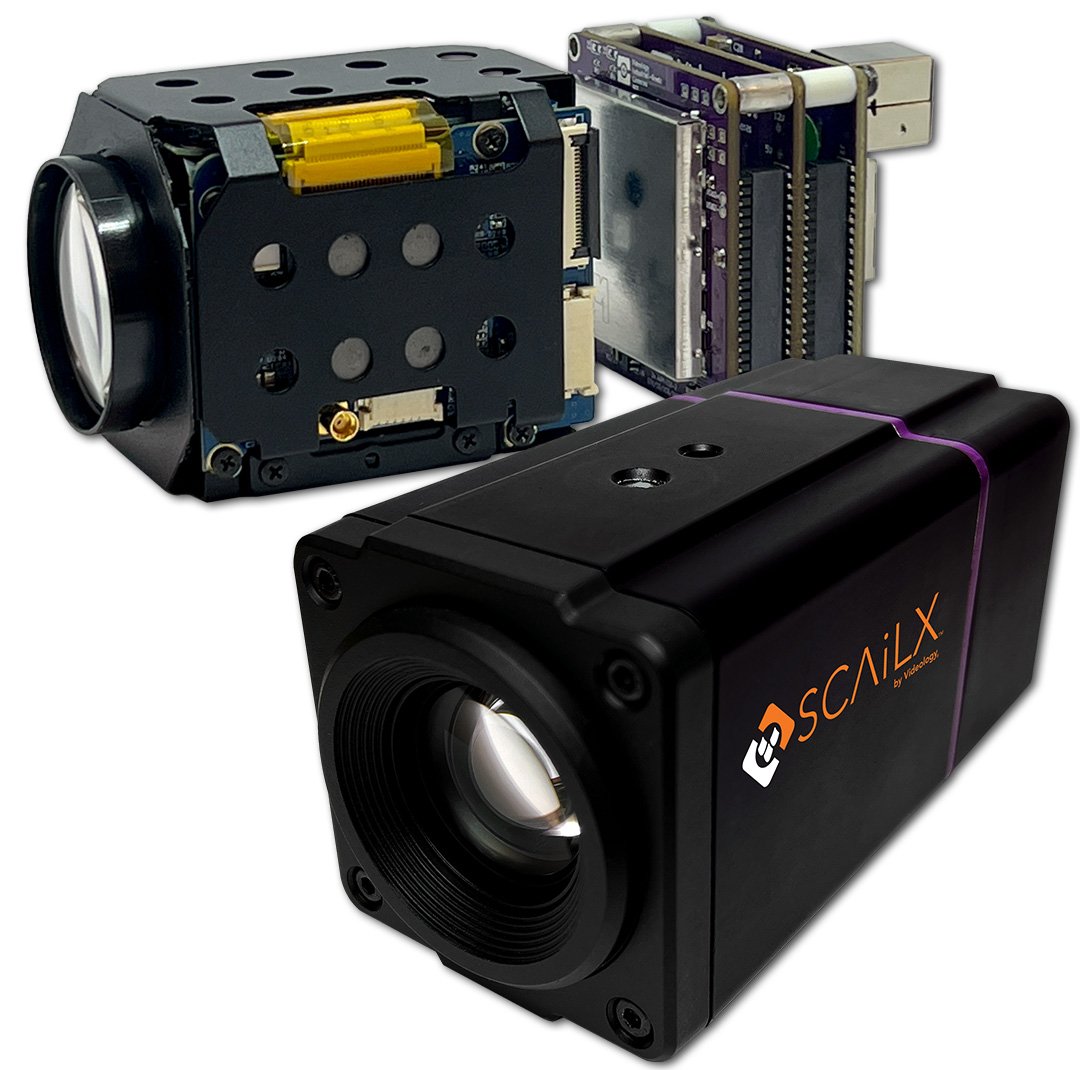 Our SCAiLX-ZB cameras, offering Edge AI capabilities in a Videology Zoom Block bring integration of artificial intelligence algorithms and...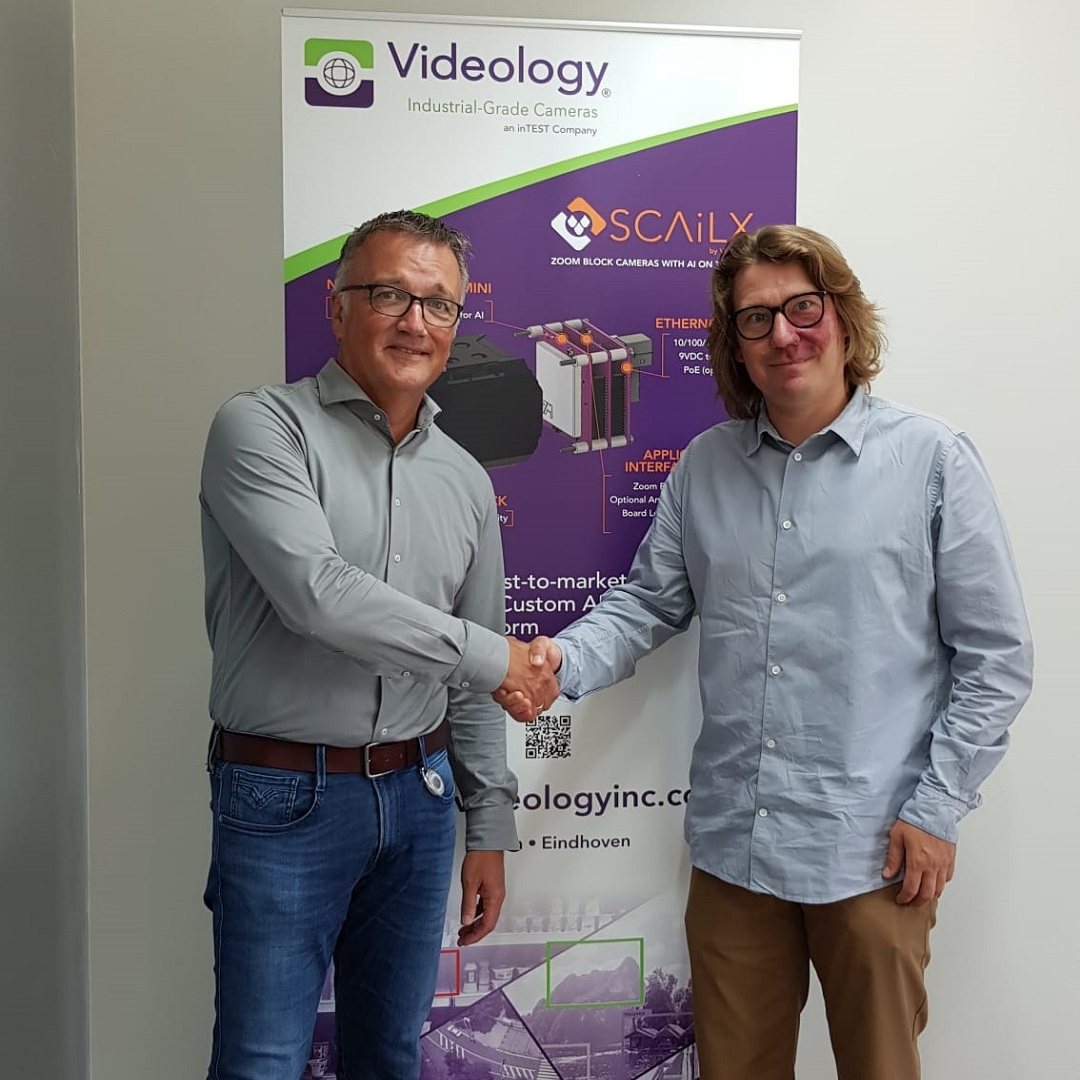 In this very recent partnership announcement, the manufacturer of SCAiLX IP/AI Edge cameras Videology and AI middleware company Scailable have joined...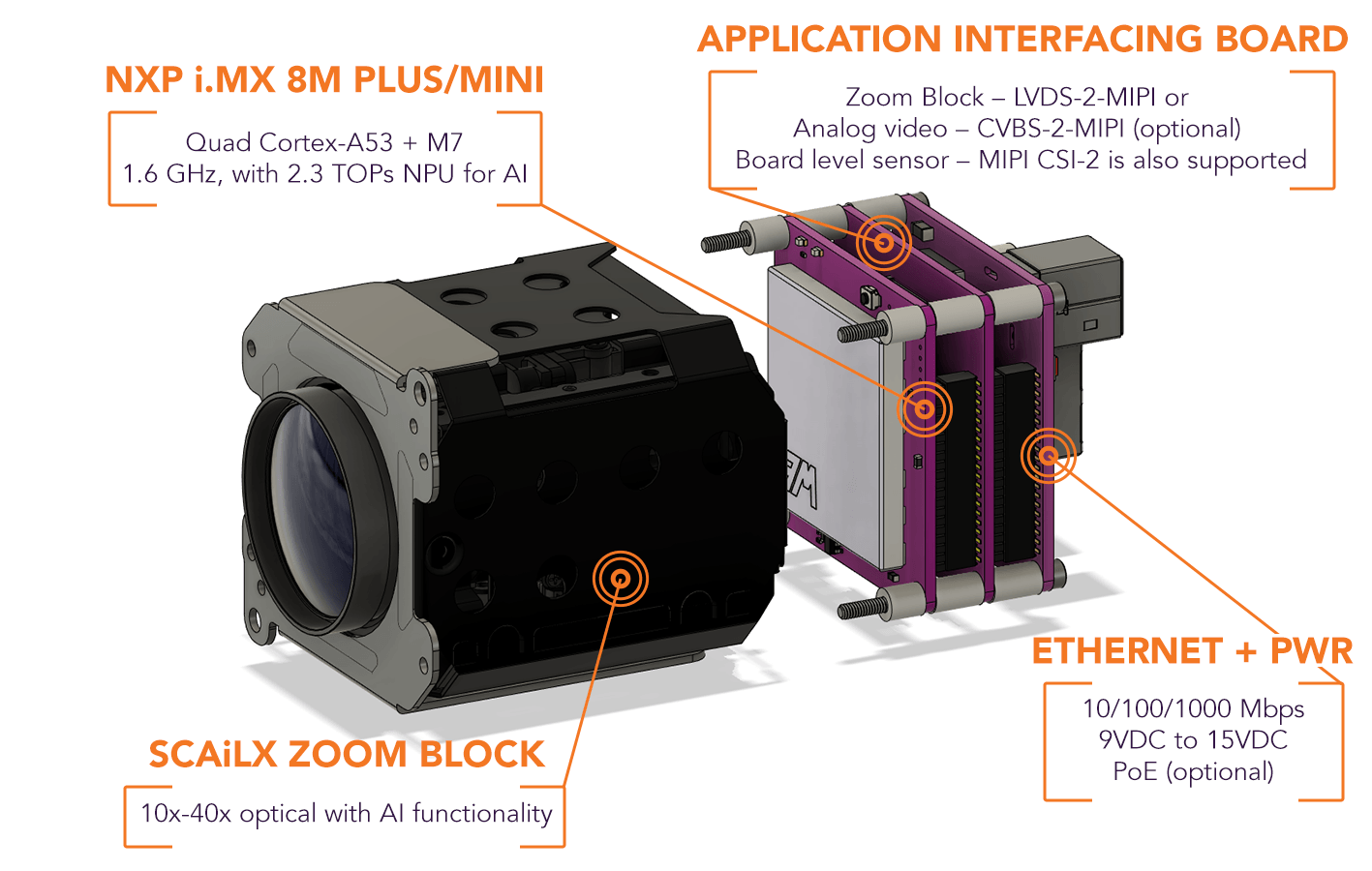 MT. LAUREL, NJ –September 27, 2022 – inTEST Corporation (NYSE American: INTT), a global supplier of innovative test and process solutions for use in...