Enhanced on-board image processing
A Successful Partnership with Sightline Applications
Extending Videology Zoom Block cameras for onboard image processing
In June 2021, we joined forces with Sightline Applications to make our 36x Zoom Block camera with Global Shutter compatible with SightLine's advanced onboard processors.
With the enhanced image processing technology, our 25Z2.4-36X cameras are now suitable for system integrators to create a tailored solution in a wide range of civil, commercial, and military operations. Videology 36x Zoom Block camera with Global Shutter is compatible with SightLine's 1500-OEM, 3000-OEM, and 4000-OEM hardware platforms.
SightLine's onboard video processors, seamlessly integrate the essential video functions into our advanced zoom block cameras. This takes our 25Z2.4-36X product line to the next level with comprehensive image processing capabilities, System integrators can effortlessly leverage features, such as image stabilization, scene and object tracking, OSD, video enhancement, recording, and encoding.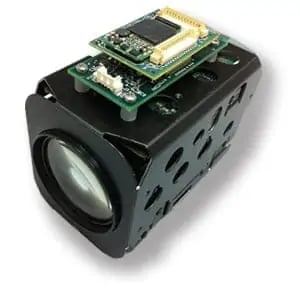 Partnership with Sightline
Advancements in industrial automation, automotive technology, and remote sensing are taking image processing to a focal point in many embedded systems. These applications bring the need for smart cameras for local real-time processing of images and videos.
Most of the conventional cameras in the market today are designed for the acquisition and transmission of images and videos. The massive amount of data that needs to be processed within a short time requires special expertise in hardware and software architecture.
That is why we have teamed up with Sightline Applications for their in-house engineered real-time video processing hardware and software to boost 25Z2.4-36x.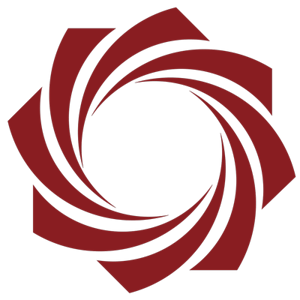 Benefits of video processing within an advanced camera
Our CMOS Zoom Block cameras with global shutter are key for high motion and vibration environments addressing motion sensitivity with high-quality images. Here are some of the unique benefits that 25Z2.4-36X offer through integration with SightLine*:
The only 36x Zoom Block in the market that is compatible with Sightline
Global Shutter eliminating the inter-frame rolling shutter effects
Integrated zoom lens with autofocus
A narrow Field Of View (FOV) that is less than 2.0 degrees
Fast shutter speeds (ext.-trigger) as fast as 50µs
Full HD performance
The ability to support multiple digital video inputs (Daylight and IR for example) and multiple video outputs (ethernet streaming H.264 / H.265, HDMI, and HSDSI) via Sightline


*Integrating 25Z2.4-36X with SightLine functionality requires both a video interfacing board and an OEM video processor.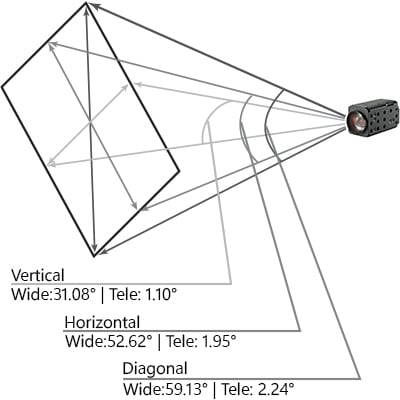 Elevate applications with video processing
An extensive software library from SightLine provides a powerful suite of functions critical to advanced camera system integrators.
Infrastructure Inspection
Intelligence, Surveillance & Reconnaissance (ISR)
Fire / Environmental Survey
Border Patrol / Law Enforcement / Search and Rescue
Industrial Security
Precision Landing
Agriculture & Resource Mapping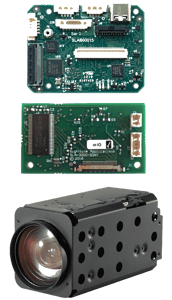 Four Ways to Contact Videology