Export Disclaimer
ITAR, NDAA, and EAR Compliance
Website information not intended to be legal advice
The information on this website is not intended to provide or replace legal advice. Therefore, general statements of law and comments made in materials on this website or information accessed through links on this website to other legal resources should not be considered a substitute for getting specific legal advice.
EXPORT DISCLAIMER - ITAR, NDAA, and EAR Compliance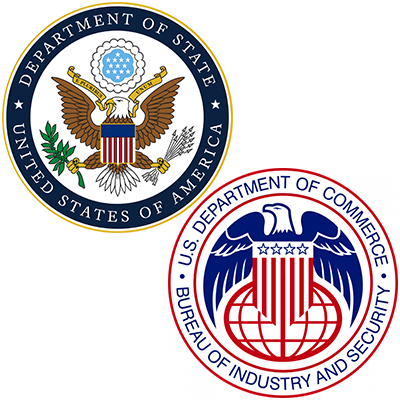 Some goods on this site may be subject to US Export Regulations, AKA: the International Traffic in Arms Regulations (ITAR), National Defense Authorization Act (NDAA), Export Administration Regulations (EAR). A buyer agrees as one of the terms of purchase not to export or use such goods without having obtained and executed proper export licenses from the United States Government if deemed necessary. All buyers assume all responsibility to comply with such laws including obtaining prior United States Government approval or authorization to transfer or retransfer the property to another country. While Videology Industrial-Grade Cameras, an InTEST Company, cannot give any legal advice as to how to comply with these regulations, we can help classify the goods to assist the buyer in determining what regulations may apply. Videology Industrial-Grade Cameras assumes no liability for such transfers.
Videology Industrial-Grade Cameras, an inTEST company, follows all regulations as an ITAR Certified and Registered company under umbrella of the inTEST Corporation.
As laws and regulations are constantly changing in the imaging industry, we will do our best to provide our clients with the most up to date information upon a clients request on per custom imaging application.
For more information, see the official Bureau of Industry and Security - Commerce Control List, United States of America State Department ITAR regulations or if you would like to contact us directly, click here.
Four Ways to Contact Videology