Compact and robust cameras for
Pipe & Sewer Inspection
From the biggest oil and gas operators to the most professional pipe inspection systems manufacturers, we provide the cameras that have found their way into the tightest spots on the planet and are trusted to last.
Get started now.
Full HD. Cristal clear images. This is what your inspection system needs.

Fill out the form below so that we can find the best matching camera for your demanding pipe inspection application together.

Once we identify the perfect camera for your needs, we will gladly send you samples. Sample testing of our cameras is an important step for validating our cameras' compatibility, performance, and integration with your system firsthand.
Excellent image quality, small size, robustness, and long signal transmission distance are some of the common features of all Videology pipe and sewer inspection cameras. We design and manufacture specific cameras aimed at pipe inspection tools for more than 20 years.
Our cameras have found their way into the tightest spots on the planet with confidence on various tools; on crawlers, push rod systems, drones, or on manhole scanners, all designed to support you with high performance and a long lifespan.
Switch from standard definition to Full HD. Today.
We all know about the merits and advantages of having high-resolution images in pipe inspection applications. The higher quality of the video image, the more accurate assessment decisions can be made about the existing and potential issues on the infrastructure.
Developed with great care and input from our key clients in the pipe inspection market, our new cameras are ready to get the industry shift from SD to Full HD.
Decide with confidence.
Finding just the right camera for your pipe inspection solution can sometimes feel overwhelming. You need a convenient and durable imaging solution that survives the challenging pipeline environment.
With our ISO-certified design and manufacturing capabilities in the USA and EU, we are ready to accelerate your production and growth in any diagnostic inspection solution market.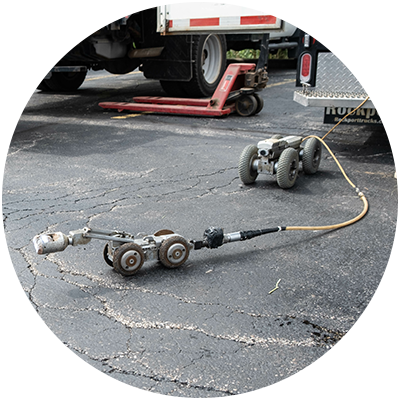 Excellent image quality
High-quality imaging increases the accuracy of observations and the probability of detection. The tools developed for wastewater, energy, telecoms and manufacturing sectors provide better data for making crticical rehabilitation decisions under limited conditions.
Our range of Full HD pipe inspection cameras have 1080p resolution that brings excellence in image quality. You can now achieve a new level of clarity in your inspection processes while future-proofing your technology with more visual information for the emerging Edge AI applications.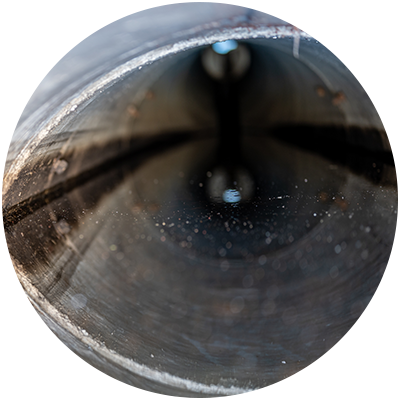 Twisted pair or coaxial? Keep your cable.
Applications developed for any sewer inspection, pipe repair or industrial pipe inspection rely on high-definition image acquisition over long cables. Twisted pair cables are used for short-distance applications due to their reasonable pricing and ease of installation. For long-distance applications, coaxial cables have become an industry standard.
Long-reach video transmission is no longer a challenge for your industrial pipe inspection system. Regardless of the cabling your conventional pipe inspection system uses, you can replace and start enjoying the benefits of having a high-resolution HD Videology camera, eliminating the need for new wiring.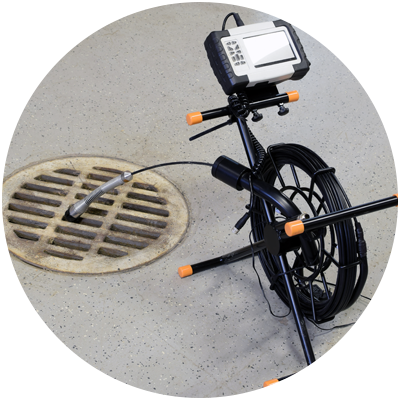 Compact form factor
Bend, turn, change direction of viewing, careful maneuvring... In the search of a tiny crack or an anomaly in the small-diameter pipe structure, your tool should be as small and lightweight as possible. The operator will then have the flexibility to perform these tasks over and over again in this challenging, confined-space environment.
Our small sized board level and zoom block cameras are engineered to fit in various inspection camera head dimensions. Offering several lens options, optical zooming and different housing options, Videology pipe and sewer inspection cameras offer great space savings for you to bring the latest imaging technologies into your application.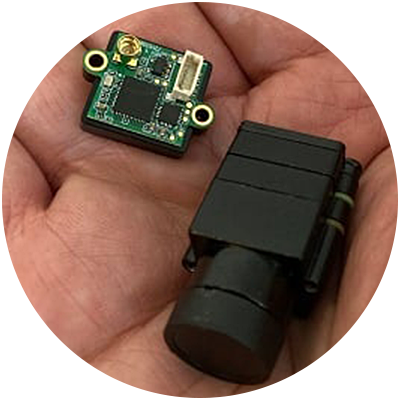 Four Ways to Contact Videology